The Ministry of Health will withdraw public funds for medicines known as Sysadoa, used in the treatment of osteoarthritis.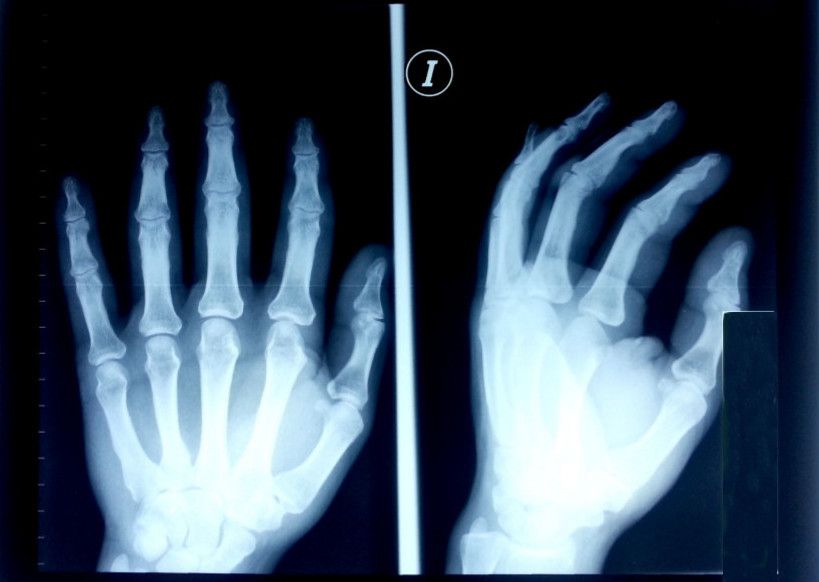 X-ray hands
These medicines cost the Spanish National Health System about 36 million euros annually. Affected drugs have three active ingredients and an association of two that are sold in 49 different pharmaceutical presentations and whose effectiveness has been the subject of constant controversy since they are on the market.
Until today there is no cure for osteoarthritis and all the only limited treatments available to relieve the symptoms of this disease that affect 17.5% of the adult population are known. Those affected have several ways to treat their symptoms:
– Non-steroidal anti-inflammatory drugs (NSAIDs).
– The analgesics, opioids.
– L SYSADOA, which are the only medications that are specifically authorized for this disease.
But Health welcomes the lack of unanimity among experts about the efficacy of Sysadoa, as there are numerous studies: some of which show similar effectiveness to these placebo drugs; in others, the effectiveness seems to be somewhat superior and similar to NSAIDs. For this reason, this is why Health had been studying withdrawing funds for some time, which will save 36 million euros a year.
Patient associations, the pharmaceutical industry and the Spanish Society of Rheumatology (SER) have declared against withdrawing funds. According to Carmen Sánchez, of the board of directors of the Spanish Association of Osteoporosis and Osteoarthritis (Aecosar) who have been fighting for years so that these products do not lose public subsidies. "They say it doesn't have much effectiveness, but it's not true. What happens is that it is not like the anti-inflammatory, that you take it and take away the pain, it is missing, it takes a while to take effect, "he emphasizes. The treatment, which without financing will cost about 20 euros a month, in his opinion is an "economic effort" for many patients because, in general, "it is not the only one they take."
For Farmaindustria (the association of pharmaceutical companies of the employer) explains that osteoarthritis, being a chronic disease, requires medications that have the least side effects, something that Sysadoa meets. "Anti-inflammatories can only be suitable as attacks and specific treatments, given their safety profile, questionable in the long term. De-financing of groups of medications such as joint chondroprotectors [Sysadoa] can only eventually lead to the growth of other more complex and expensive alternatives, such as intra-articular infiltrations or hip prostheses. "
Francisco Blanco, a member of the SER, is also against de-financing: "If you trust classical medicine and see that these medications are similar to placebo in some studies, I would say they should not be prescribed. But in a personalized treatment approach it is different. In patients with osteoarthritis, the placebo shows improvements in 40% of cases; Sysadoa sometimes reaches 60%. Today we have studies to know with sufficient precision (80%) who will work. If we can select these people, we will go to a more rational use of the medicine and it can be beneficial for many patients. "
Blanco emphasizes that the population that suffers from osteoarthritis is generally over 50 years old, and very often, 65 years old, with which comorbidities are frequent. In these cases, the use of anti-inflammatory drugs, the other most common alternative, is not always recommended. "Sysadoa is a very safe medicine and I don't think it should be withdrawn from financing in general."
Osteoarthritis is a disease that mainly affects women, injures the cartilage of the joints, especially in the knees and hands, but also occurs in the hip, feet and spine. It causes severe pain and reduces the mobility of those who suffer from it, it is also associated with psychological impacts due to the limitations that it entails in everyday life.
But Health has already made the decision and, unless unexpected changes are made in a short period of time, these drugs will lose the funding they currently have from the National Health System.